The Best Backpacks for Toddlers
Toddlers *most likely* aren't lugging around schoolbooks just yet, but whether they're off to preschool, daycare, or a play date at the park, they still need a way to transport snacks, artwork, supplies, and maybe some extra clothes. Plus, if they have siblings they want to be just like, they're probably pulling at your leg and asking for a backpack to emulate big bros or sisters.
Toddler backpacks can be challenging, though. When search for backpacks you might ask yourself questions like:
What size backpack is the best size for a toddler? For a preschooler?
What sizes do toddler backpacks come in?
What features would make sense for a toddler backpack?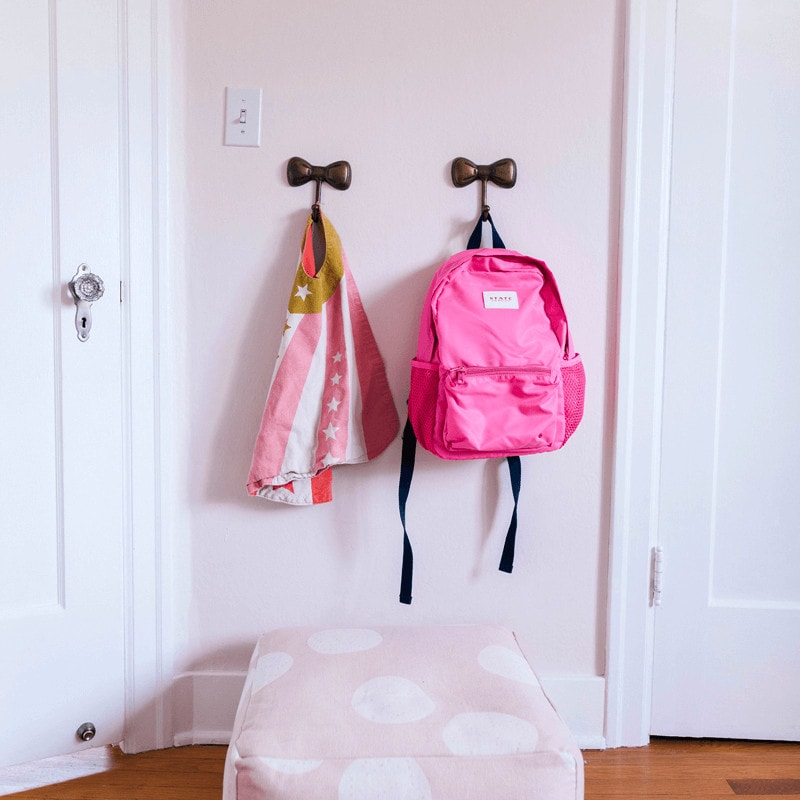 Let's get into it, shall we?
The ideal size of your toddler's backpack depends on your child's height and how much space they need. Most toddler backpacks are between 11 and 15 inches tall—we recommend staying on the low end of that for young toddlers and moving up to 15 inches for their last year of preschool or kindergarten.
If they need to carry a folder, their backpack will also need to be closer to 15 inches. That size will look huge on them at first, but they'll grow into it before you even know it. As we know with all things kid, time really does fly!
Other features to consider depending on your needs are a spot for a water bottle, a strap to attach a lunch box, a chest strap for extra support, and easy-to-open zippers.
After weeks of research, we narrowed down our favorites at every budget. The best toddler backpack will be up to you and your needs, and we're sure you'll find it on this list.
---
$25 and Under
The Mountaintop Toddler Backpack does double-duty for preschool and weekend hikes! It features adjustable S-shaped shoulder straps with breathable mesh and a removable chest strap to keep them comfortable and cool.
It also has a name tag, loop rope for accessories, and a D-hook with a detachable rein.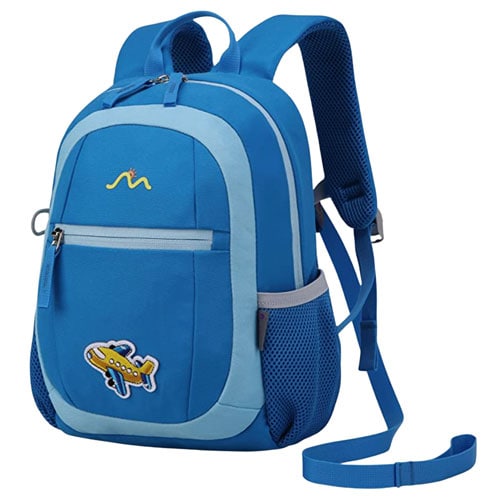 ---
These cute animal packs from Skip Hop are popular for a good reason! Kiddos love the wide variety of characters to choose from and the whimsical details on each one, and parents love the amount of storage for the size, the easy cleaning, and the price!
This pack also has an inside name badge, ensuring that if it does end up left at a friend's house, it's always returned to the right place.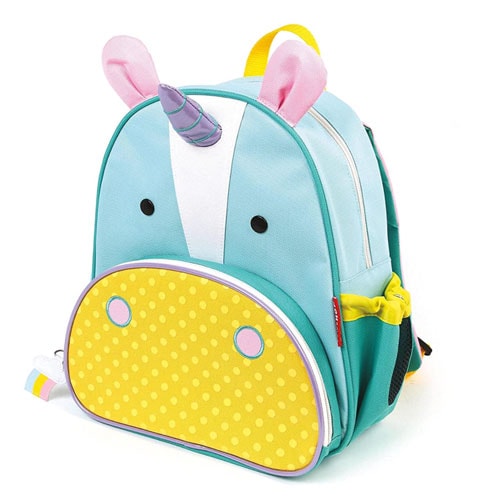 ---
Available in a vast variety of fun prints (including 8 dino prints!), you're sure to find an Orezi Toddler Backpack in a print that perfectly fits your toddler's personality.
Perfect for preschool or playdates, this mini backpack has a detachable chest strap and wide, padded air mesh shoulder straps that provide more comfort for little shoulders. Plus, it's machine washable!
---
The OG of 90s backpacks, JanSport, is here to stay (with a lifetime warranty to boot!)—and it's just as good as you remember it was.
The Half Pint Backpack has a small profile yet plenty of interior space. It comes in TONS of different colors and prints, giving your littles all the options. You may even end up wanting one for yourself!
---
$50 and Under
We first got hooked on Simple Modern's kids' water bottles and were so excited to discover they also make kids' backpacks! And there are so many reasons to pick this one – it's water-resistant, has two zippered stash pockets, an external buckle for attaching things, and a durable top handle.
Plus, there are over 32 prints to choose from, including some of the cutest Disney options!
---
We're big suckers for a monogram option, and L.L. Bean always comes through with that, plus a decades-long reputation for durability.
The Junior Original Book Pack comes in eight fun prints (how cute is this alligator?!). It fits everything they need and has a front pocket with lots of little pockets they'll love to fill with treasures. Plus, it features reflective material on the front and straps for additional safety.
And did we mention that L.L. Bean has a one-year guarantee?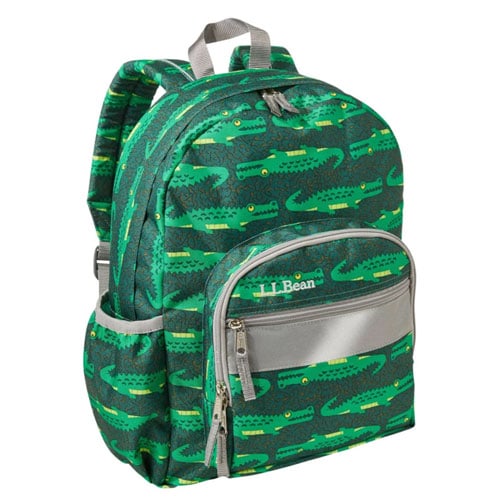 ---
PBK's attention to detail always impresses us, and their Mackenzie Mini Backpack is no exception: padded straps and back panels make for a more comfortable carry, exterior straps hold a Mackenzie Lunch Bag (sold separately) securely in place, and it's made of rugged, water-resistant polyester that will last through the years. And this backpack will last for years!
This is the smallest pack on our list. If you need a bit more space, we recommend sizing up to the small. It will fit more, including a few notebooks.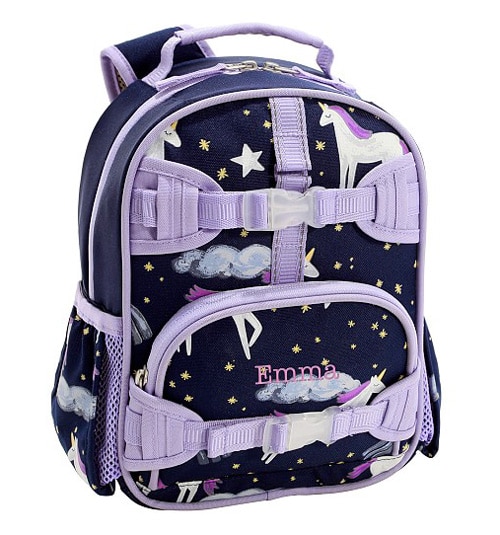 ---
This perfectly-sized pack has kiddo-sized shoulder straps with a hook-and-loop sternum strap for extra support. The main compartment is sized just right for your little ones, and it has a zippered smaller compartment for smaller treasures.
It has an internal name label and a reflective bike-light loop for extra safety during the walk home from school.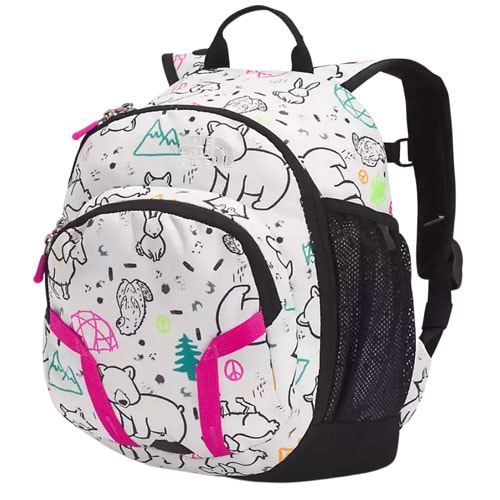 ---
A recycled backpack? Yep! This new Ten Little Recycled Backpack is made with non-toxic Oeko-Tex certified recycled materials. The wide, padded shoulder straps with an adjustable chest strap and a padded back panel provide an ergonomic fit. The interior features a deep main pocket and name tag, plus it has sturdy, easy-glide zippers.
Make back-to-school extra fun by letting your preschooler add their touch with these Jumbo Stickers!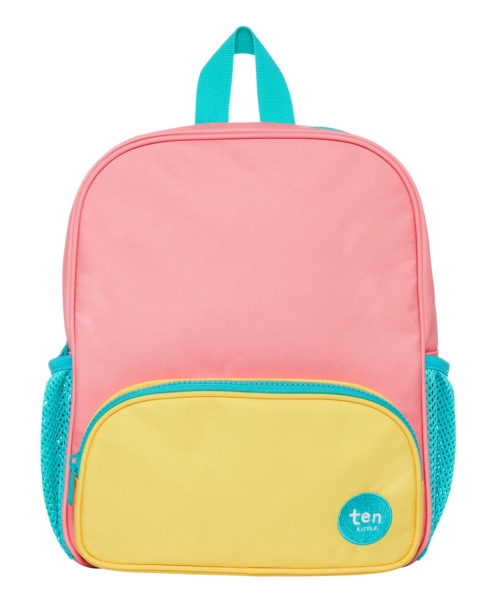 ---
Created in Herschel's timeless silhouette and with its signature front patch and striped interior, the Heritage Backpack comes in over ten colors and patterns. It features an interior name label, removable sternum support strap, and zippers with cord pulls.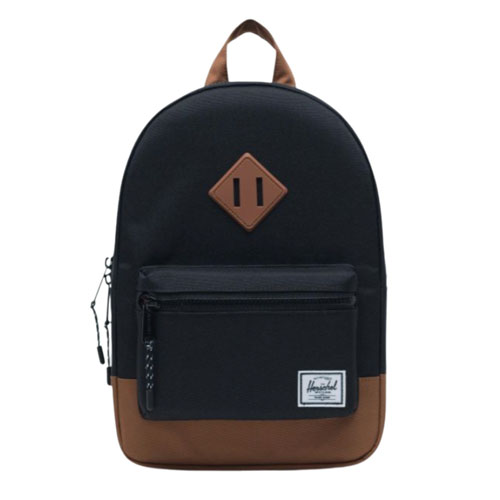 ---
$75 and Under
Available in 20+ cool colors and prints, the STATE Mini Kane was created with your preschooler's needs in mind. They're sturdy, have an interior water pocket, and feature fabric zipper pulls, making them easier for little fingers to load and unload.
Plus, for every STATE bag sold, a fully-packed backpack is donated to a child in need.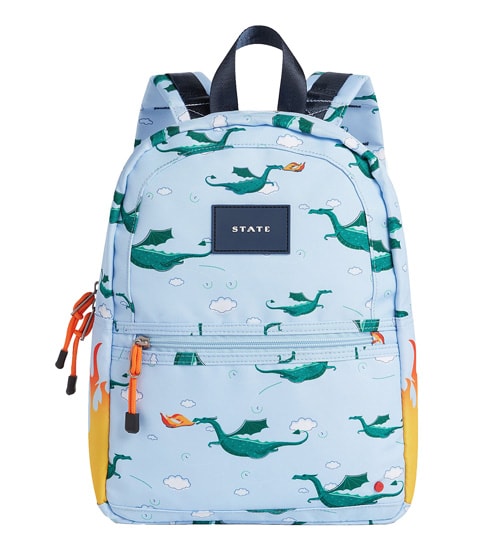 ---
Our favorite Scandinavian backpack, but in mini! Originally designed in the '70s for Swedish schoolchildren, the Fjallraven Mini is an iconic backpack is made from durable, water-resistant canvas. It has a two-way zip-around closure that opens wide, making it easy for kids to load and unload their supplies.
It is the priciest on our list, but it's timeless and virtually indestructible. Plus, when your little one outgrows it, you can inherit it as your new bag!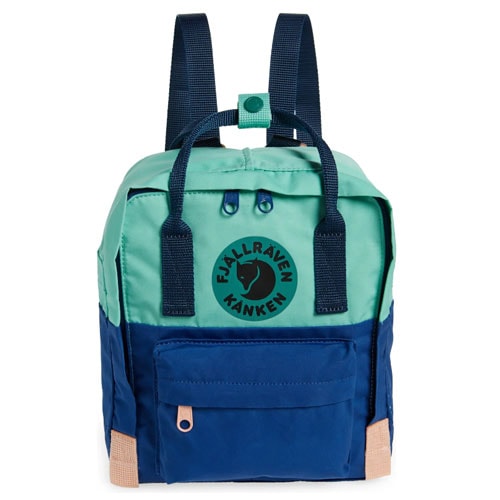 We'd love to see your littles as they're headed off on their next adventures carrying their mini backpacks! Share your photos with us: @thriftylittles on Instagram and Facebook.
---
If you liked this post, you might like these too: