The Best Read Aloud Books for the Classroom
With classrooms and school districts grappling with what school will look like for the 2020-2021 school year, a combination of in-person and virtual classes will likely span the country. Yet no matter how educators pivot, when creating a new normal, the one thing that should remain constant is reading aloud inside the classroom or at home.
What makes a good read-aloud book? Humor often plays a key element, especially for elementary students, as do pacing and dialogue. Truthfully, though, your love or students' love of the book should be the shining feature of a good read-aloud, as that enthusiasm will radiate during your reading session.
No matter what you choose, be sure to read the book beforehand. I'll never forget the time we went to a doggie storytime, and the volunteer clearly had not familiarized herself with the story. Halfway through, she realized that it was about a dog dying and immediately started to squirm, changing the words and then just opting to end the book early not to upset any children. The experience was uncomfortable and something that easily could have been avoided with a quick reading of the book beforehand.
Also, there's nothing wrong with practicing with a mirror to perfect holding the book and becoming familiar with the story.
Below are some fantastic read-aloud books for the classroom. These books are recommended for young kids, including preschoolers, kindergarteners, and first grade. If you're asked to be a mystery reader in your child's class, these work well for that too!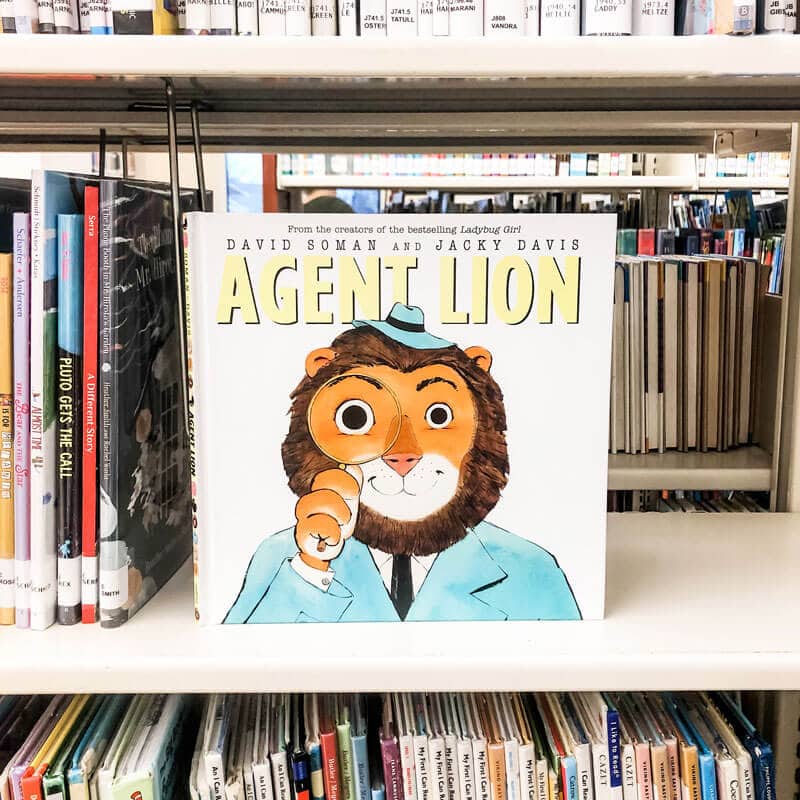 ---
Most people know the story of Humpty Dumpty and his epic fall that shatters not only his fragile shell but his ego and adventurous spirit. After Humpty is put together again, he has difficulty passing the spot of his accident. He feels glum in the cereal aisle and is confronted with a new fear of heights.
However, one day he decides to tackle his fear, and what he discovers is that he was meant for greater things, bursting from his shell to soar into a new reality. Rarely do you find a book so beloved by children and adults of all ages.
Ages 4-8
---
2 | Agent Lion by David Soman and Jacky Davis
Agent Lion is hard at work when the phone rings. Ms. Chief (pun intended) calls to inform the detective that Ms. Flamingo's cat is missing, and he's the man for the job.
Cycling a circuitous route to his client's home, Agent Lion launches into an investigation filled with questions and prolific note-taking. Astute older readers will note that Agent Lion mentions twice what cats like (himself a feline who is also prone to indulge in said activity), all while failing in his detective duties.
Will the case ever be satisfactorily resolved? A humorous newcomer not to be missed.
Ages 5-8
---
Earnest D. has a pond in his backyard, but he doesn't know how deep the pond is. After he gathers an assortment of supplies, he dives with his dog into the murky deep, where he discovers that his pond has another side with a previously unexplored world available to him.
With a noticeable shift in color tones throughout the book, this is an exceptional look at both the natural world and finding adventure in your backyard.
Ages 3-6
---
One morning Tic and Tac, two badger brothers, find themselves with nothing to do. Because they're bored with fort building and tired of reading, Ma Badger suggests they help hang up the laundry while she goes to the market.
Armed with clothespins, the two get to work sorting out wet socks and sheets, attaching each item to the outdoor laundry line. When the task is complete, they find they aren't ready for the fun to be finished and decide that hanging a few household items on the line certainly won't hurt.
A forever favorite in our home!
Ages 3-7
---
A household name in children's literature, Todd Parr books seem to tackle everything, from kindness to worry to eating mac and cheese in the bathtub. With vibrant colors and simple yet effective text, Parr captures the essence of childhood through his iconic bold graphics and timeless messages.
Although this book doesn't have conversational dialogue, the emotional resonance and inclusive message of being okay with who you are, exactly as you are, makes this book a must-have for any classroom.
(Ps. A great article about this prolific author for the adults.)
Ages 4-8
---
Theodore (the dragon) lives in a cave. A quiet cave, and that's the way he likes it. Until one night when a squawking bird disturbs his evening, and he ponders the possibility of eating it. Soon a wolf and tiger also pass his cave, each making an onomatopoeic ruckus that tempts Theodore to eat them despite his lack of appetite.
When a young boy pokes Theodore's nose, the dragon emerges from his cave, ready to pounce on the precocious lad, but will the dragon end up eating the boy?
The twist ending is an especially endearing part of the book. My two-year-old can't get enough of this one.
Ages 4-8
---
When dim Mr. Nogginbody snags his sock on a nail, he ends up at a hardware store to explain his dilemma. The sales associate tells Mr. Nogginbody that a hammer would easily solve his problem. Soon, however, Mr. Nogginbody spots "nails" all over the place and ends up wreaking havoc wherever he goes.
Physically whacking the book for each hammer thud inevitably elicits extra laughs from kids.
Ages 4-8
---
Samira loves being Samira. She loves her friend Frida, and she feels happy in her skin. Until one day when her teacher announces that underneath that skin is a big pile of bones, a rattly no-good skeleton that makes it nearly impossible to talk or play tag. When Samira's mom comes to pick her up at the end of the day, Samira declares that she doesn't want a skeleton!
This story is an anatomy lesson wrapped into a book about self-discovery and friendship. This playful lesser-known title is not to be missed.
Ages 4-8
---
The beloved Pigeon returns but is hesitant to go to school. Why should he have to go to school when he already knows EVERYTHING? Does school start in the morning? If yes, that's not going to work for you-know-who. What if he doesn't like school?
With an endless list of worries, it isn't until Pigeon learns how he'll get to school (the bus) that his fears are replaced with uncontrollable excitement. Ideal for kindergarten children.
Ages 4-6
---
A lyrical ode to what it looks like to feel different. This book is an excellent resource for classrooms because of the conversations it can spark, especially at the beginning of the school year.
In short, there will always be something that can cause consternation, worry, or fear, but that simply means one must look within for inner courage. That, in turn, can spark confidence that will be the first step towards a brilliant new beginning. We honestly can't recommend this book enough.
Ages 5+
---
When the Bunny family adopts a baby Wolf into the family, Dot seems to be the only one to notice (and broadcast) the impending peril of having a predator in the house. Warm and witty, this book is for anyone who has (or will) experience adjusting to a new baby in the home or simply learning to adapt to inevitable change.
Ages 4-8
---
If you liked this post, you might like these too: