Books for Kids Who Love Princesses
One of my most cherished childhood memories is from the summer I turned five. Specifically, my fifth birthday party. Oh boy, it was an affair. I told my grandma (a talented seamstress and celebrated cake maker) that I wanted to have a blue dress, five cakes, and a Barbie doll that wore the same dress as me.
When August rolled around, I was granted all three of my wishes. Throughout the day, I felt the crowning attention of a true princess who had all the accolades of relatives and friends who had gathered for one reason—to celebrate her.
So if your little princess (or prince) is aching for extra attention, whip up a paper crown and roll out the red carpet because these 11 books are sure to satisfy.
For more fun gift ideas for kids of all ages, check out the Themed Gift Guides.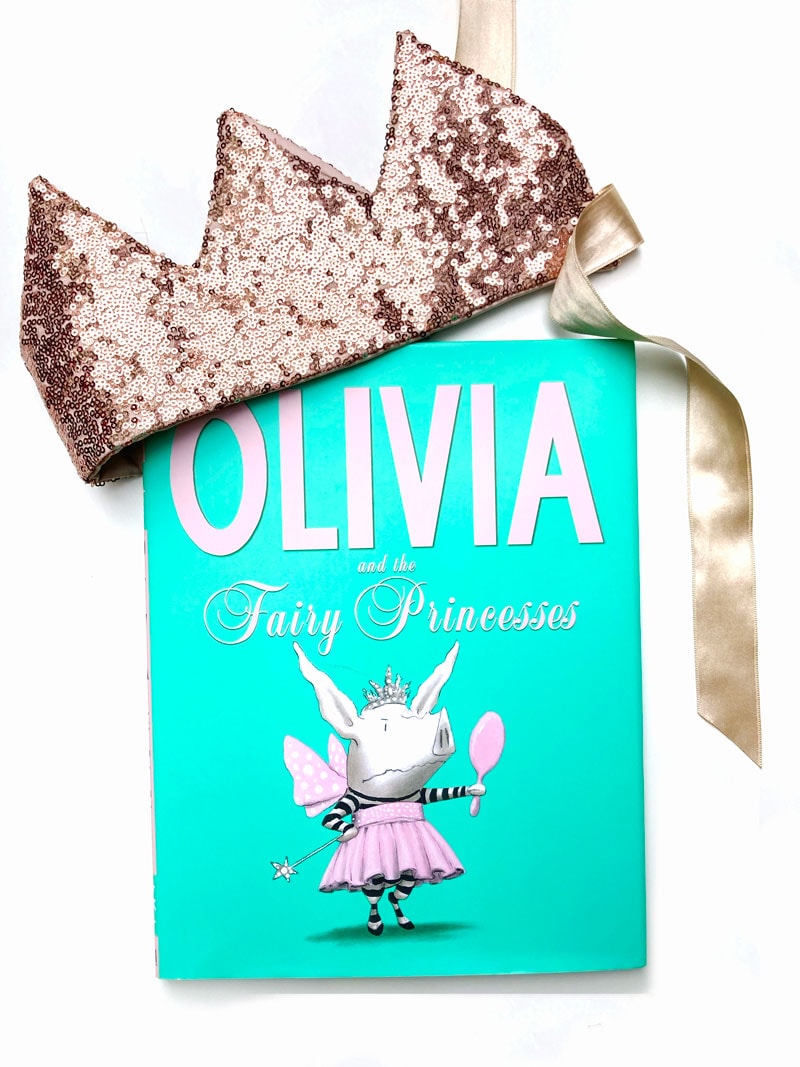 ---
Princess Books for Kids
When Princess Cora was born, her parents thought she was the most perfect baby in the world. However, their adoration quickly turned to worry as they feared for her future and all the things she would need to be as a grown queen (clean, smart, and strong). By age seven, Princess Cora's days are filled with baths, dull lessons, and inane exercises.
One night her wish to have a pet is sent into the Universe with the fervent hope that it will be granted. When a cheeky Crocodile arrives on the scene to rescue her from her dull life, Princess Cora is delighted to be given a day off from her royal duties.
We own both the physical and audiobook versions of this delightful tale.
---
Princess Magnolia is a prim and proper princess. Yet when her magical ring sounds the alarm, Princess Magnolia transforms into the Princess in Black (who is especially good at fighting monsters).
Filled with the energy of a determined princess, jubilant images (Princess Magnolia's facial expressions alone are priceless), and a predictable yet varied plot, this is an engaging series for children of all ages. Each book in this series takes about 45 minutes to read from start to finish.
Do yourself a favor, and just plan on buying all nine books in the series!
---
"All princesses wear crowns, but underneath their crowns, not all princesses have the same hair."
From kinks and dreadlocks to curls and afros, smart girls are shown reading, drawing, dressing up, and baking. With minimal text, the vibrant images take center stage in this joy-filled book focused on Black and brown girls.
---
Olivia is depressed. She questions her identity. At a recent birthday party, all the girls (and some boys) wore pink ruffle skirts and crowns, and waved magic wands. Oliva showed up in a chic French outfit.
At dance, everyone tried out for the same role as princess, but not Olivia. And on Halloween, Olivia was the only one not dressed as a princess.
Lying in bed that night, she considers her options. Should she be a nurse and help others? Perhaps a reporter? Eventually, Olivia decides on something even better than a princess.
---
A lone prince longs for a wife, but his picky mother will not have just any young maid for her dear son. When a young lady rides into town, the prince determines to marry her. To determine if the lady is worthy, the queen mother devises a plan to plant a pea at the bottom of 20 mattresses where the lady is to sleep.
Clad in traditional Peruvian alpaca cloaks, villagers gather the mattresses for their royal highness. Bleary-eyed from lack of sleep, the young lass passes the test, and we discover that the prince had a hand in making his dreams of marriage come true.
Spanish words are woven throughout the text, along with gorgeous illustrations that depict traditional Peruvian weavings and feral guinea pigs as part of the natural landscape.
---
With ebullient energy, Alice takes center stage as director of what transpires during her family's Snow Day. With her father as a noble sidekick, the two embark on creating a book together. Alice's attention span bounces from task to task, while her mom periodically appears on the scene to announce regularly scheduled food breaks.
The joy of this book is the marvelous everyday mayhem typical to households with young children, expertly captured by Matthew Cordell's spirited illustrations. With such charming characters and stories, we can't help wishing Alice could come over for an actual play date.
---
A princess who floats is indeed in a predicament. Especially when she longs to play with the other children outside, unburdened from her heavy crown and royal robes.
Even with her quirks, Princess Hyacinth devises a plan all her own to not float away but to instead enjoy the day as a "normal" child. However, sometimes the best-laid plans go awry, and you need a friend to help in a fix. Perhaps one of my very favorite princess books.
---
Princess Smartypants is pretty and rich; however, she has no interest in getting married. Her parents, the king and queen, insist she stops playing around with her pets and get on with the business of getting hitched. So Ms. Smartypants devises an assortment of tasks for all the princes who seek to win her hand. Yet none of them are capable enough.
When Prince Swashbuckle arrives, he isn't tricked by her tasks and soars through each one with flying colors. In the end, however, Princess Smartypants still ends up alone and happy.
---
Once there was a king and queen who longed for children. One night the king went to the royal inventor, and the queen sought out an old witch in the woods. They both asked for a child, and so their wish was granted.
One was an intricate little robot, and the other was a princess (who at night turned back into a log). It was the little robot's job to turn his sister back into a human each morning, except for one day when he forgot, and the log rolled down the steep castle hill and was carried off by a goblin.
What follows is a series of misadventures and two children wandering through the woods, trying to find their way home. This newcomer's clever take on fairy tales is a delight for the whole family.
---
Tim comes from a long line of peasants. His life consists of chores and a hovel of a home, and he is desperate to change his lot in life.
When Princess Grace (royalty from the next town over) is abducted by a horrid stinx (not to be confused with a sphynx), the Prince puts out a call for knights to come and join his quest to save the damsel. Tim answers the call, joins the ranks, and heads off into the Forest of Doom, uncertain of what awaits them.
With mammoth monarchs on the loose, a gaggle of trolls to defeat, and other nefarious beasts along the way, Tim must outwit each obstacle and stay focused on the mission. With black and white images interspersed throughout and IQ booster vocabulary, this is a fun book for kids ages 8+.
---
Cinnamon was a princess who lived a long time ago. She had sightless eyes and did not speak. Her royal parents offered housing and riches to anyone who could make their daughter talk. Men came from far and wide to get the princess to speak, but each one left disappointed.
One day a tiger arrived at the palace. He had come to help the princess speak. With a series of small lessons, the tiger taught the young girl what pain, fear, and love were. The princess eventually learned to speak; although she told her parents that she could always speak, she simply never had anything to say until now.
Once she found her voice, the princess decided that she would leave with the tiger, and that's precisely what she did. With sumptuous illustrations and Indian culture woven throughout, this book is a lesser-known but excellent read.
---
If you liked this post, you might like these too: