The Ultimate Fifth Birthday Gift Guide
Five is pivotal: they're officially one whole hand old, which means literal high-fives all around. It's a milestone year for so many reasons—many five-year-olds are headed off to school, they're relatively self-sufficient, and they're fantastic little conversationalists.
Five-year-old interests and hobbies are as unique as they are, and we've pulled together our favorite things for them from all over the board and at every price point! Whether they're into coding (or you think they might want to be), ballet or building, stick a pin in this list for your favorite five-year-olds and let's get into it.
For more gift ideas for kids of all ages, check out our Birthday Gift Guides.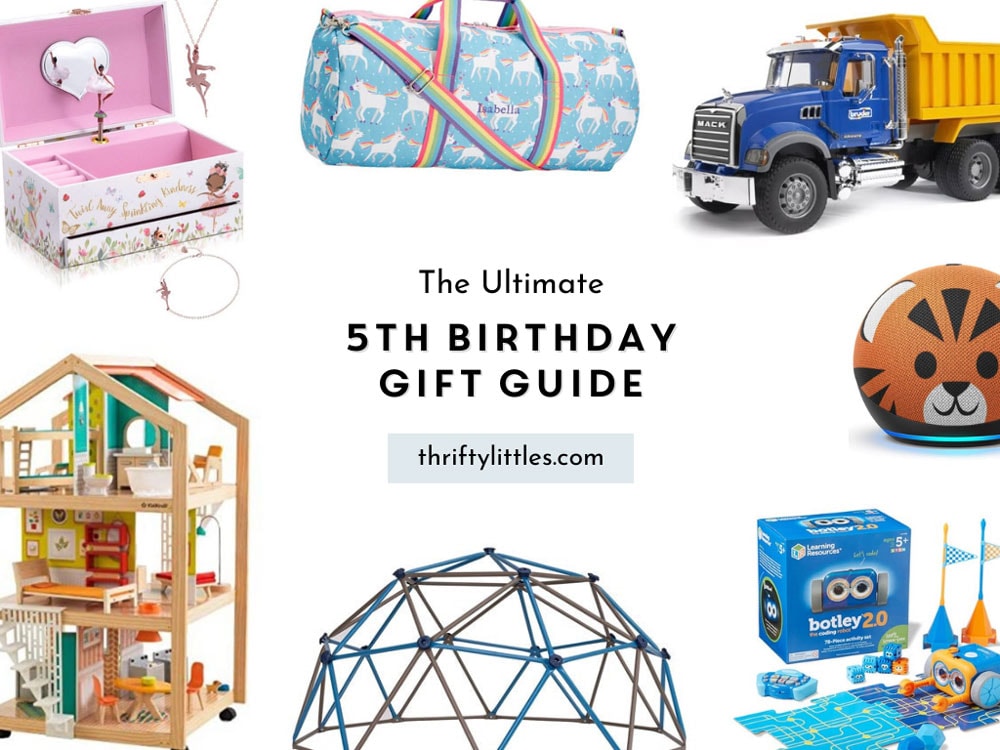 ---
Fifth Birthday Gifts Less than $25
---
Fifth Birthday Gifts Less than $75
Fifth Birthday Gifts Over $75
---
If you liked this post, you might like these too: