Save up to 50% on Amazon Fire Kids' Tablets
Amazon is having a spring sale on their Fire Kids' Tablets!! If you've been waiting for a deal to buy one, now is the time! And if you are unsure which model to buy, we have an overview below to help you decide.
Amazon Fire Kids' Tablets Sale Details
Save up to 50% on Amazon Fire Kids' Tablets for a limited time! This includes the Fire Kids' Tablet (ages 3-7) and the Fire Kids Pro Tablet (ages 6-12).
Fire Kids Tablets (Ages 3-7)
Fire Kids PRO Tablets (Ages 6-12)
To see all our daily deals, join our Facebook Deals Group and follow our Instagram stories.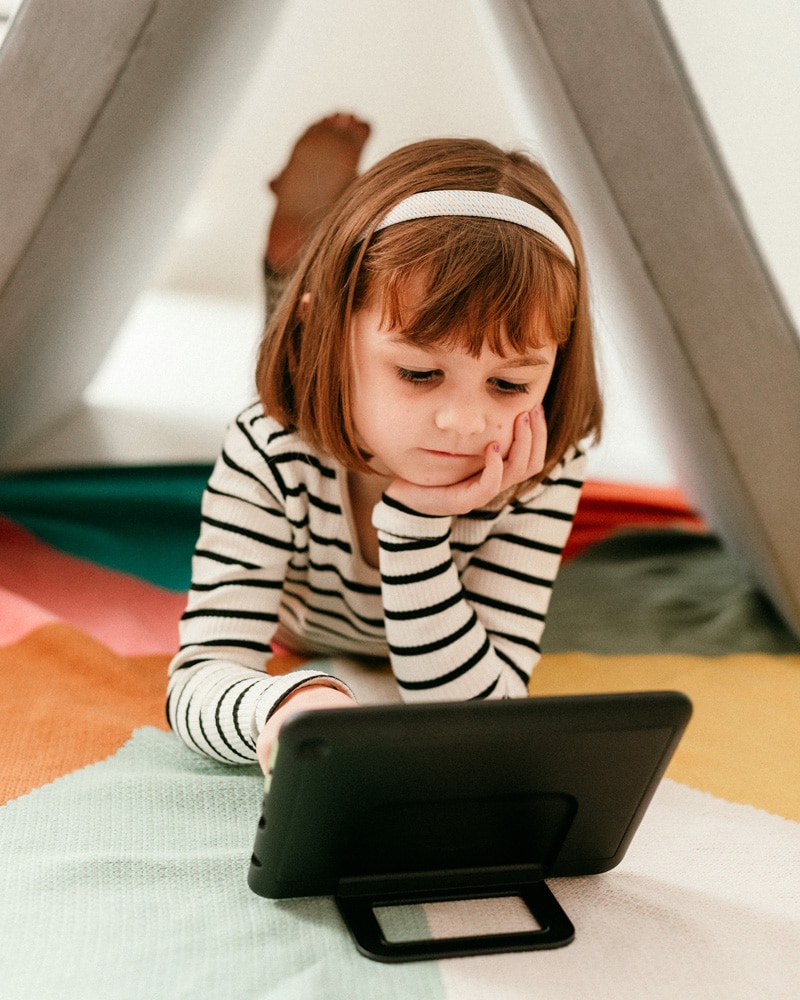 Amazon Fire Kids' Tablets Features
Amazon Fire Kids Tablets are full-featured Fire Tablets designed just for kids. Each tablet comes with one year of Amazon Kids+, which offers access to thousands of kid-friendly books, videos, educational apps, and games. (After one year, it's $4.99 per month.)
When you don't have access to Wi-Fi, you can also download your child's favorite videos, apps, and books for entertainment on the go.
The Fire Kids Edition Tablet has parental controls that allow you to manage daily usage limits, content access, and educational goals. You can set up multiple profiles on the same device if you have more than one child.
It comes with a kid-proof case and a 2-year worry-free guarantee, meaning if they break it, Amazon will replace it!
Amazon Fire Kids' Tablets vs Kids' PRO Tablets
The Fire Kids PRO Tablet is designed for older kids ages 6 & up. It has the same hardware and warranty as the original Fire Kids' Tablet but with new features designed for older kids.
The most obvious difference is the Fire Kids PRO Tablet has a slimmed-down case that makes the tablet look less like a toy. The tablet also has an expanded content library for older kids (National Geographic, Rabbids Coding, and LEGO). It also allows kids to access a digital store with apps. Kids can browse and request access, and the parent can approve or deny access.
It also has a web browser (still with parental control) and supports voice and video calling over Wi-Fi to approved contacts with the Alexa app.
---
If you liked this post, you might like these too: