The 25 Best Picture Books to Celebrate Christmas
(This post contains affiliate links. See our disclosure.)
The best part about shopping for Christmas books as an adult is that it's just as much fun flipping through the pages and deciding which ones to get as it is for our kiddos to read the stories with us. We love books, so paring this list down was pretty difficult. It was, however, a super-fun task!
If you're a parent of a certain age, you may remember clutching your 10th-anniversary copy of The Polar Express to your chest and hugging it tightly. You may also remember the bell and cassette tape that came with it. And, you may still have it in your house today.
It's not hoarding when it's for Christmas, right?
On this list, you'll find classics like The Polar Express and Why Christmas Trees Aren't Perfect, and you'll also see newer titles like Construction Site on Christmas Night and Dasher.
Warm up a cup of cocoa, get cozy, and take your time with this list. Remember, whatever books you choose, you can't go wrong. From our family to yours, Merry Christmas!
For more gift ideas, check out the Holiday Hub!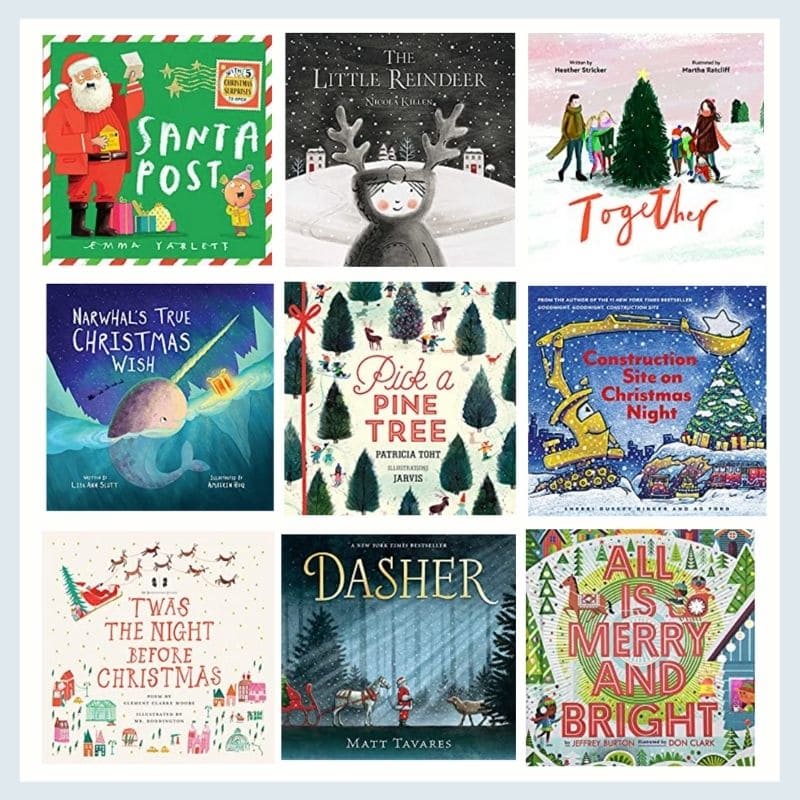 We'd love to join in your holiday merriment. If you add any of these books to your family collection, tag us on Instagram or Facebook to share the joy!
---
If you liked this post, you might like these too: