Target's Reimagined Pillowfort Collection
If you're a parent, the likelihood of owning something from Target's Pillowfort collection is extremely high. Walking through Target and seeing cute prints and sweet decor is a temptation that's often impossible to resist, especially with kiddos in tow.
Well, we have some bad news for you—that temptation just got bigger. We're talking tulip chairs and pom pom mirrors and rainbow sheet sets bigger. Oh, and don't even start us on the affordable rattan pieces!
Pillowfort recently launched reimagined linens, decor, and storage collections made from thoughtful materials (can you say "OEKO-TEX® certified?") and, as always, at GREAT prices. Here are some of our favorite pieces from the new Pillowfort collection. What will you be adding to cart?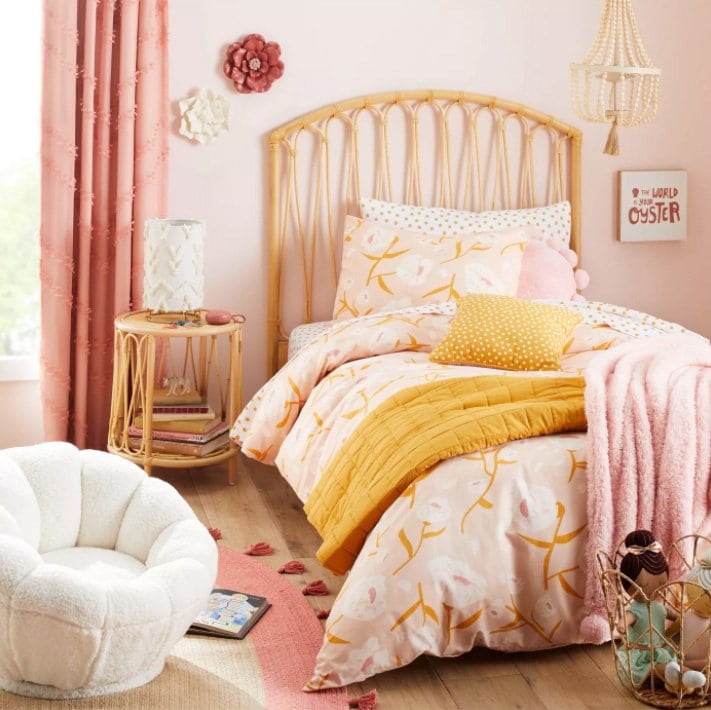 ---
If you liked this post, you might like these too: