The Ultimate Second Birthday Gift Guide
(This post contains affiliate links. See our disclosure.)
Man, oh man, two-year-olds are FUN.
At this age, they're walking, talking, and are generally very *busy.* Toddler brains are growing at a fast clip, so we included lots of edu-tainment in this guide of the best birthday gifts for two-year-olds. Plus, there are a lot of things that you'll enjoy doing with them, too (enter: our very favorite bubble machine you've probably seen on our Instagram stories—it really is that good!).
No matter your budget, you'll find lots to add to your list here. You'll also want to keep this list handy for the grandparents and other people who love your kids. Be sure to add a link to your two-year-olds' party Evite, too!
For more birthday gift ideas for kids of all ages, check out our Birthday Gift Guides.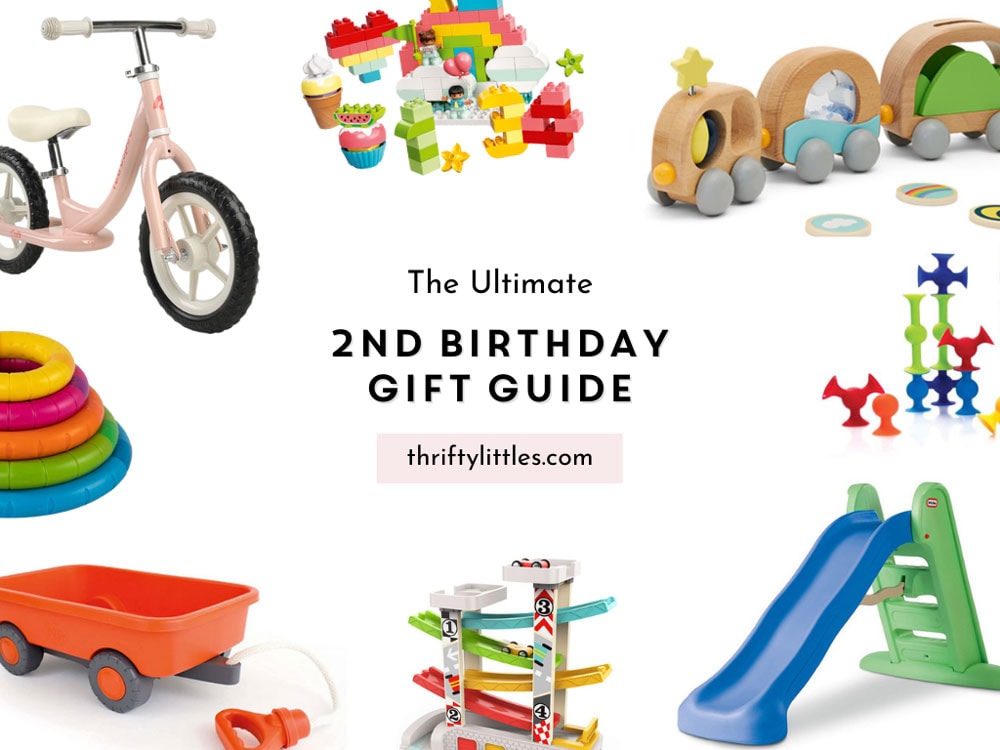 ---
second birthday gifts Less than $25
second birthday gifts less than $75
second birthday gifts over $75
We've given you a lot to work with here, and we hope you find something you love for the special two-year-old in your life. If you do, we'd love to see it! Tag us: @thriftylittles on Instagram and Facebook!