The Best Beach Gear for Toddlers 🏖
(This post contains affiliate links. See our disclosure.)
There is nothing quite like a day at the beach. The sun, the waves, the sounds, the kids running free, and…the gear. Oh yes, the GEAR!
Before having children, a day at the beach meant throwing my towel, headphones, and book into my cute tote for a day of relaxing. But a beach outing with a toddler is a whole different story. To set yourself up for a successful day at the beach, you'll want to go prepared. And with toddlers, that frequently does mean more stuff.
I've been making day trips to the beach with my kids since they were babies, so I have experience about what gear is worth hauling with you. To help you sort through the many options on the market, I've compiled my top recommended beach gear for toddlers.
From sun protection to toys to hauling everything (and everyone!) from the car, below are some favorites items guaranteed to help make for a fun day in the sun with your kids.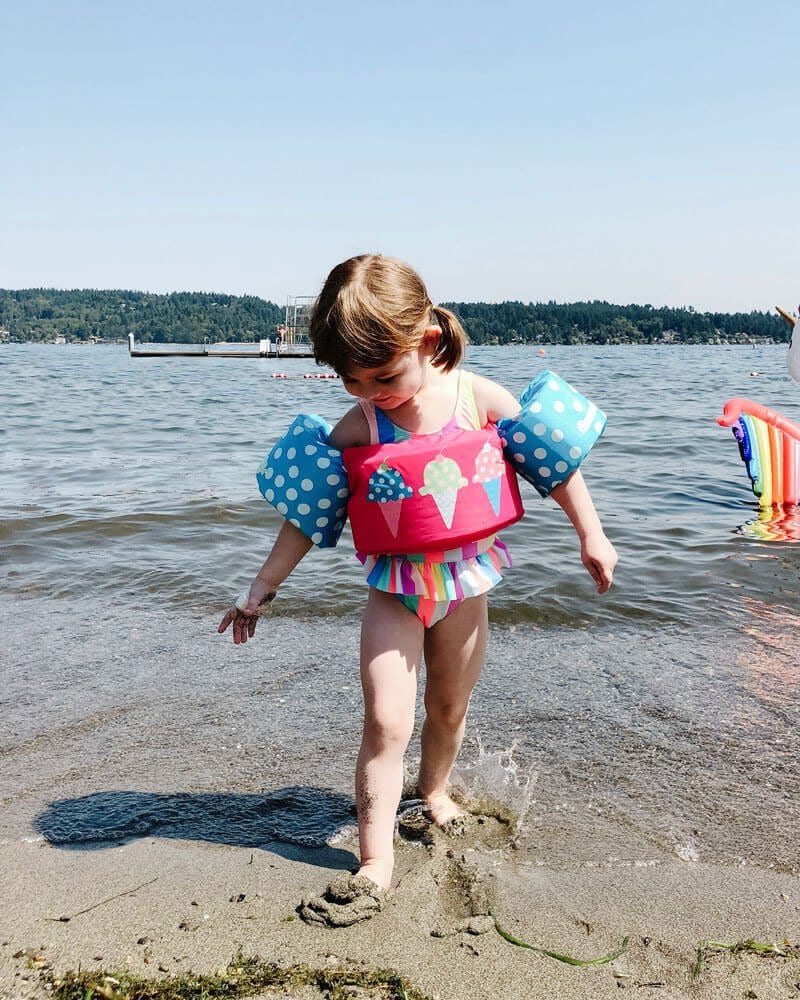 ---
Toddler Sun Protection at the Beach
---
Toddler Beachwear
---
Toddler Beach Toys
---
Hauling Your Beach Gear
---
Other Beach Essentials