Gift Ideas for Baby's First Valentine's Day!
We know your baby probably won't remember their first Valentine's Day, but that doesn't make celebrating it any less fun! And really, who doesn't love an excuse to spoil our littlest valentines with extra love and attention?
If you're looking for gift ideas to celebrate your baby's first Valentine's Day, you've come to the right place! We've rounded up a variety of ideas for you.
From festive swaddle blankets to swoon-worthy outfits and a few heart-shaped toys (of course!), below are some of our favorites.
For more gift ideas, check out our Valentine's Day Hub.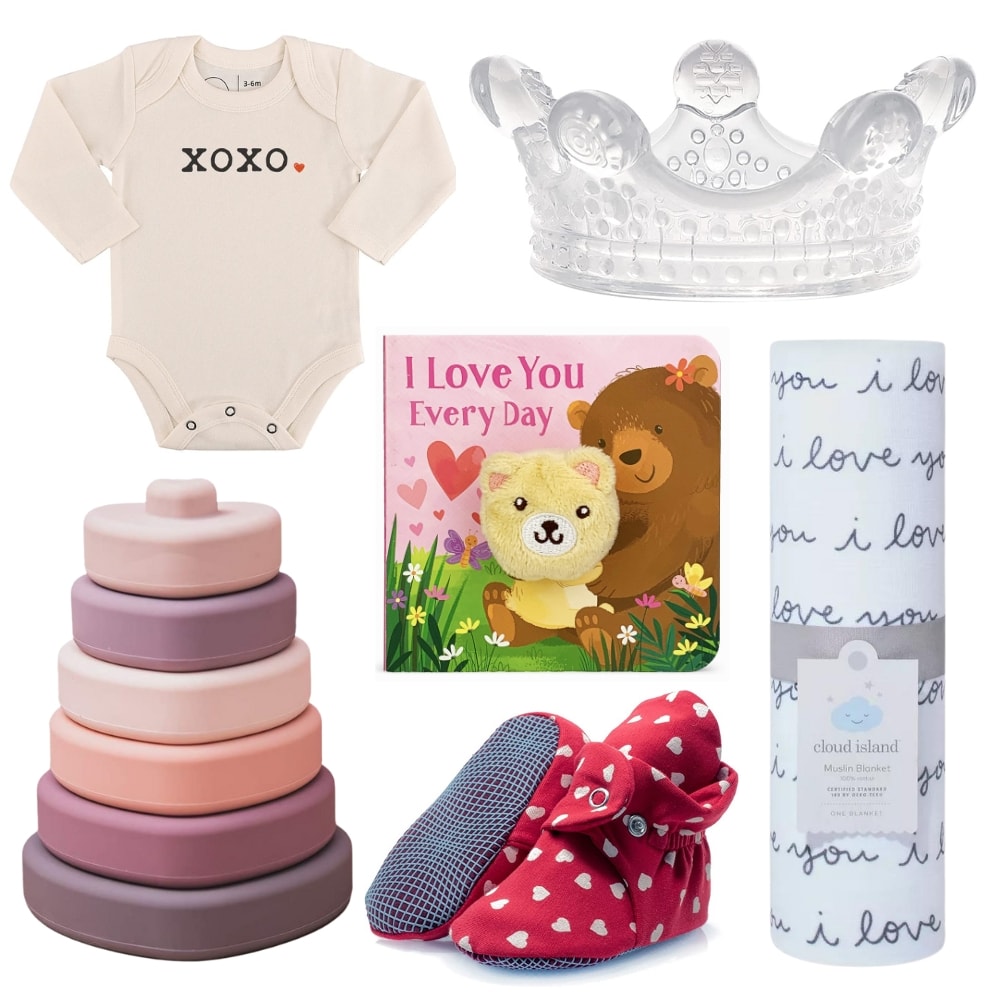 ---
Clothing & Accessories
Toys & Books